Waitangi Day Commemoration in Kawerau
14 February 2018
ORGANISERS of the Waitangi Day Commemoration in Kawerau last Tuesday say it was extremely successful, attracting people from all over the region.
Te Wananga o Aotearoa led the day in collaboration with the Tuwharetoa ki Kawerau Health, Education and Social Services and the Kawerau District Council.
Event co-ordinator Vanessa Skipper said they were very pleased with the interest within the community surrounding Waitangi Day and the Treaty of Waitangi.
The whanau-focused event featured live entertainment, local food stalls, ta moko face painting, as well as an impressive waka tangata (canoe for carrying people) as a visual aid to mark the day.
WAKA: The Waka Tangata (the people's canoe). -11
HANGING OUT: Staff from Te Wananga o Aotearoa, Selwyn Insley, Charlie Houia and Jacqueline McRae-Tarei were on hand during the day. -10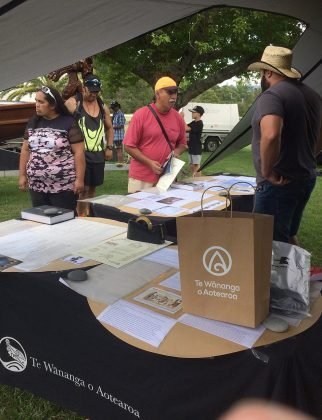 INFORMATION: Matt Melvin talks to people about the Treaty of Waitangi. -9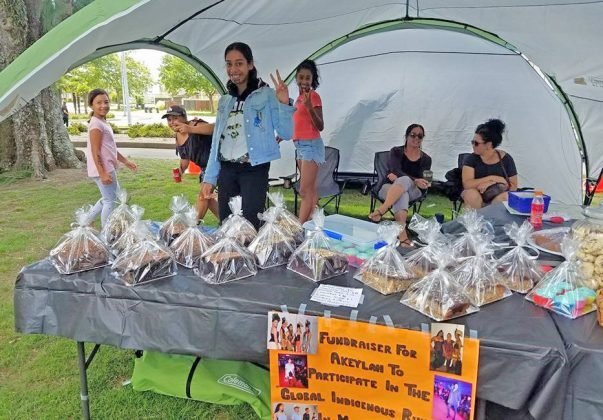 FUNDRAISER: A cake stall fundraising for Akeylah Wade. -5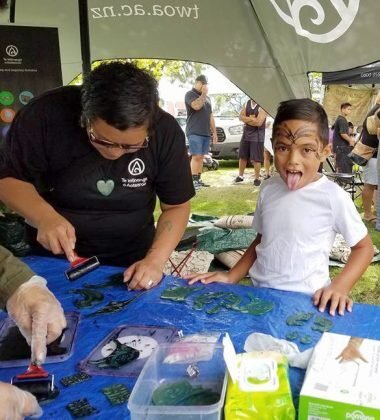 PREPARATION: Jacqueline McRae-Tarei prepares the stencil for Kietan Tawhi's face painting.-2
Source: Beacon