Ahead of the pack at Te Teko
19 June 2015
MICHAEL Coleman on High Tail It charges ahead of Sam Spratt on Running Scared during the sixth race at Te Teko Racecourse on Wednesday.
The warm sun and bright blue sky drew hundreds to Te Teko for Whakatane Racing Club's annual winter meet.
THE bright Eastern Bay sunshine brought hundreds to the Te Teko racecourse on Wednesday for the Whakatane Racing Club's annual mid-year meet.
Club president Alan Cole said the fantastic weather helped draw a crowd of 500 to 600 people during the course of the day, which was a good number for a mid-week meet.
He said the field was one of the largest he had seen since starting with the club, and the planned eight races were extended to nine.
While tracks are soft and wet around Auckland and Waikato during winter the Te Teko track was well known as being drier thanks to the Eastern Bay weather.
The next met was planned for Auckland Anniversary Weekend in January but the Te Teko venue would host trial days in August and September to prepare younger horses for races without betting.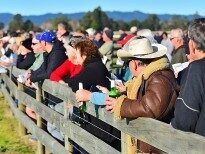 SUNNY MEET: Hundreds passed through the Te Teko Racecourse for the mid-year meet on Wednesday, helped by the sunny weather.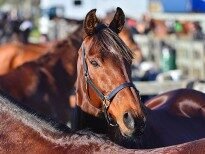 BIG FIELD: So many horses were entered in the Wednesday meet the planned eight races were extended to nine.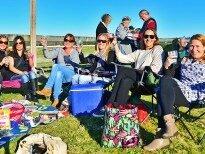 CHEERS: Lorene Inglis, Tammy Soutar, Jennifer Fenton, Katie Carter, Lani Julian, and Nicky Goodman toast to their day out.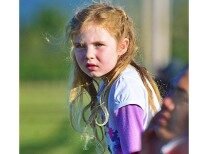 WATCHING ON: Jayda Bramley watches the horse from a prime position trackside. 
RACE READY: Trudy Thornton prepares for her race with horse Iffitel. D2203-219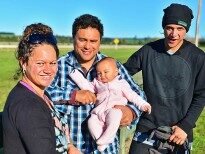 FAMILY DAY: Dee Moka, Tom Moka holding Irie-Fern Moka, and Kotuku Moka relax between races.
COLOURFUL FIELD: Horses charge towards the finish line at the Te Teko Racecourse on Wednesday. 
YOUNG FAN: Reggae-Tamehana Moka, 2, waits for the next race. 
Source: Whakatane Beacon